About CSS
eVigilant Receives WMATA Rising Star Award for Commitment to Excellence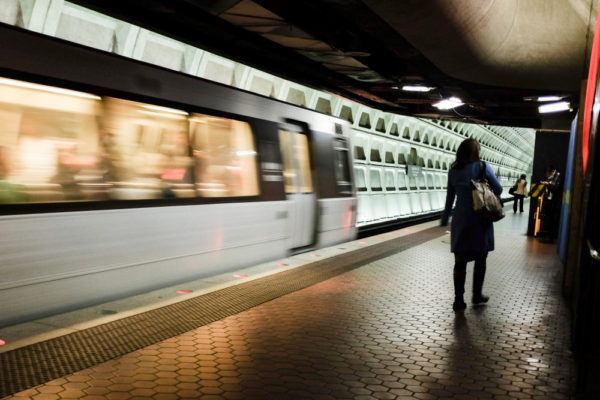 eVigilant, LLC, a Converged Security Solutions company offering innovative security services has received the distinguished Rising Star award from the Washington Metropolitan Area Transit Authority (WMATA) in recognition of its commitment to excellence.
Jason Tibbetts, Senior Vice President, accepted the award on behalf of eVigilant at the Metro Procurement Fair on July 12, 2019. WMATA held this event to inform attendees about contracting and procurement opportunities with Metro resulting from its projected $15 billion in contract awards over the next ten years, hear about two new headquarter buildings, and gain overall vendor insights.
Tibbetts said, "eVigilant is honored to receive this award as this is a testament to the dedication, high level of customer service, and focus on quality exhibited by the eVigilant team working with WMATA."
eVigilant has been supporting WMATA helping the organization improve its security posture through electronic security and safety services such as CCTV camera, access control, laser intrusion detection systems, electrical, and fire alarm. eVigilant understands the logistical challenges, and most importantly, the safety requirements of working in the mass rapid transit environment.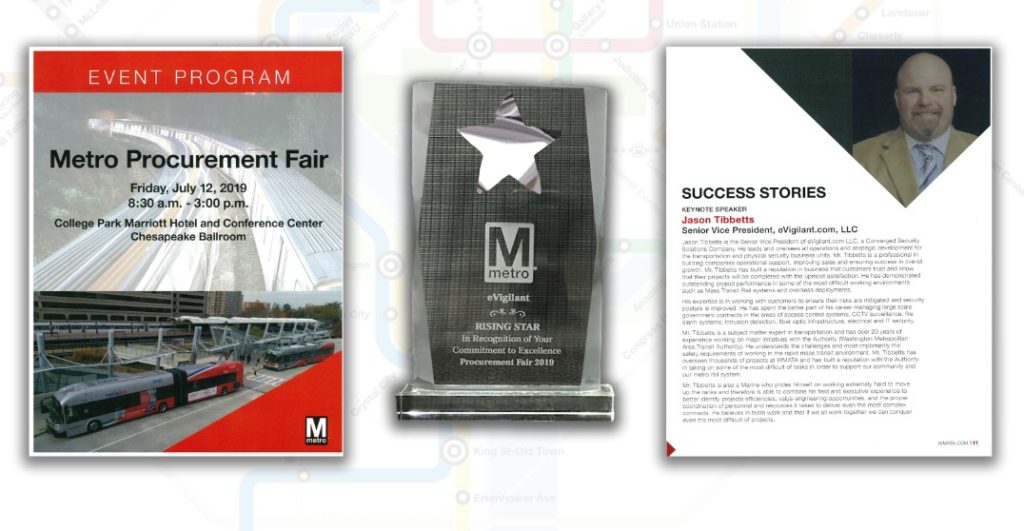 eVigilant, a Converged Security Solutions company, is an established leader in providing innovative, cost-effective, security solutions to its clients. Founded in 1999, eVigilant has helped hundreds of organizations secure their critical infrastructure by designing, engineering, implementing, operating, and monitoring state-of-the-art electronic security systems. In 2018, eVigilant merged with IT and cyber services firm, Evolver, to form Converged Security Solutions bringing cyber and physical security together under a single provider.  Learn more at evigilant.com.
Converged Security Solutions provides our clients with measurable value by better quantifying, reducing, and managing security risk through assessments, remediation, and monitoring of IT and critical infrastructure. Our services span cyber and physical security to address the growing complexities in a world with internet enabled devices. Contact us to request quotes, learn more about the full catalog of services, or for a free initial consultation.