About CSS
CSS News Round-Up: NASA Astronaut Commits Cybercrime From Space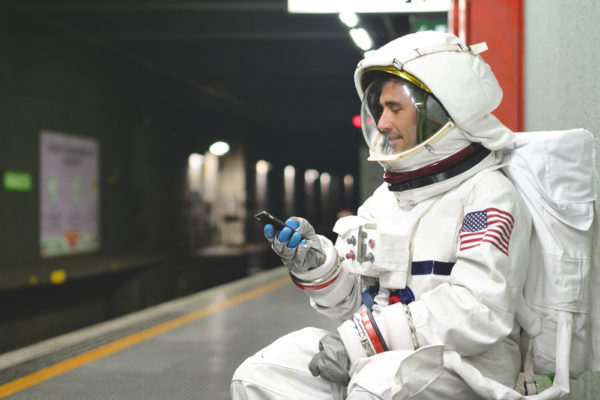 News Round-Up – Get a Quick Rundown of What You Need to Know
The Converged Security News Round-Up looks into recent reports and journalism covering converged security threats and trends affecting all industries. You can suggest articles to us on LinkedIn and on Twitter at @ConvergedSecure. Visit our services page to learn more about the CSS suite of services, including managed security services and end-to-end cyber-and-physical protection.
NASA Astronaut Commits Cybercrime From Space
NASA Astronaut Anne McClain has been accused of accessing her estranged spouse's bank account while at the International Space Station, according to BBC News. While McClain has stated that she did nothing but access the account, but NASA is still investigating the incident. She claims she just wanted to confirm that her spouse had the money to take care of the couple's son, the article says. The law does apply to those in space based on their country of citizenship. McClain previously attended West Point and her spouse is an intelligence officer for the Air Force.
Hostinger Database Breach Affects 14 Million Customers
Hostinger, a company that provides web hosting, was the target of a database hack exposing hashed passwords and other customer information, says Bank Info Security. The Lithuania-based company works with 29 million customers, of which 14 million were affected. Hostinger reset all customer passwords as a precaution and informed authorities due to the incident falling under GDPR. Customers who sign in with their social media accounts were not affected by the incident, the article states. The company has since claimed that they will be integrating two-factor authentication in the future.
$46 Million Fraud Ring Leaves 80 Arrested
A massive group of Nigerian criminals scammed various victims out of $46 million via fraud all over the world, according to Info Security Magazine. Authorities in the U.S. have so far charged 80 different members of the group. "Charges of aggravated identity theft, conspiracy to launder money, and conspiracy to commit fraud have been brought against all of the accused," Info Security says. To scam people in various countries to give them money, the criminals convinced them they would provide love or even more money in return. Two co-conspirators alone scammed victims out of $6 million.
U.S. State With the Most Cybercrime Victims? Alaska
An article by Info Security Magazine noted Alaska as the U.S. state with the most cybercrime victims per capita based on an FBI report. The grand total of victims last year was 1,606 for a total of $3.62 in losses, the article states. South Dakota, on the other hand, had the least cybercrime victims. The report also notes that California had the highest monetary loss at $450 million and the total losses in the U.S. for cybercrime surpassed $2.7 billion. Email account and business email compromise caused the greatest loss at over $1 billion.
Portland Public Schools Narrowly Escapes $2.9 Million BEC Scam
Portland Public Schools employees received requests from a "construction contractor" working with them for a $2.9 million transfer via email, Naked Security says. Two employees complied and sent over the funds. Luckily, Portland Public Schools was able to quickly stop the transaction before it was complete, working with the bank to freeze and recover the funds, according to the article. The incident proves that many employees require additional training to recognize such scams and is unique in that most victims do not catch the incident soon enough to recover stolen funds.
Converged Security Solutions provides our clients with measurable value by better quantifying, reducing, and managing security risk through assessments, remediation, and monitoring of IT and critical infrastructure. Our services span cyber and physical security to address the growing complexities in a world with internet enabled devices. Contact us to request quotes, learn more about the full catalog of services, or for a free initial consultation.