About CSS
CSS Names Stephen Passuth As New Chief Financial Officer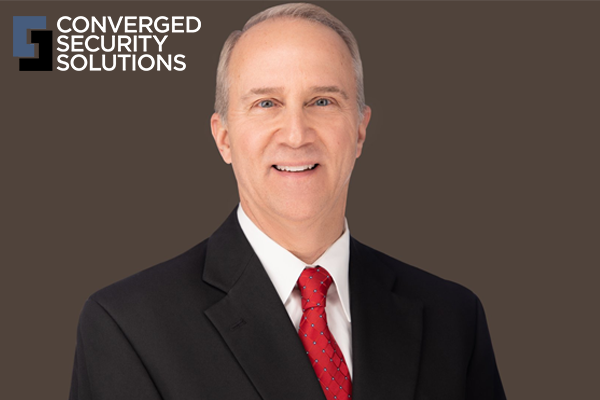 Stephen Passuth's Financial Management Experience Will Support the Company's Growth Strategy
RESTON, VA – Converged Security Solutions (CSS), the holding company behind IT transformation, cybersecurity, and physical security brands Evolver and eVigilant, welcomes the newest addition to its senior leadership team, Stephen Passuth, as Chief Financial Officer. Stephen will oversee all finance, accounting, and treasury operations for CSS, Evolver, and eVigilant.

"I am thrilled to welcome Stephen to CSS. With his experience in all facets of finance and accounting, his blend of industry expertise, success in growing companies, and strong leadership will be a significant asset to our team as we continue to drive towards our strategic goals," said Mike Santelli, CEO of CSS.

Stephen brings over 30 years of financial leadership experience including 20 years in the role of CFO, with a proven track record of leading government contractors in accelerating growth and achieving business success. Stephen comes to CSS from The Building People, LLC, a government contractor providing facility management services to GSA and other federal agencies. Prior to that role, he was the CFO for Comtech, which functions as a government contractor providing ERP implementation and other IT services to Fed/Civil agencies.

Before that, Stephen was the CFO for Engineering Solutions & Products LLC (ESP), a private equity owned DOD professional services government contractor. At ESP, he partnered with the CEO and the ownership group to nearly double the revenue of the business in four years.

Following his appointment, Stephen remarked, "It's an exciting time to join CSS. As a highly regarded business in IT, cyber, and physical security, I look forward to helping CSS significantly grow over the next several years."
---

About CSS


Converged Security Solutions (CSS) is a customer-centric holding company managing the growth of IT transformation, cybersecurity, and physical security brands. Through its principal holdings, Evolver and eVigilant, CSS is committed to creating value for its clients through IT, cybersecurity, and physical security services and solutions. Founded in 2018, CSS is a privately-held company headquartered in Reston, Va., via the private investments of Hillcrest Holdings Inc. and Akoya Capital LLC. For more information, visit CSS at www.cssoperations.com, Evolver at www.evolverinc.com, or eVigilant at www.evigilant.com.